New York's Revolutionaries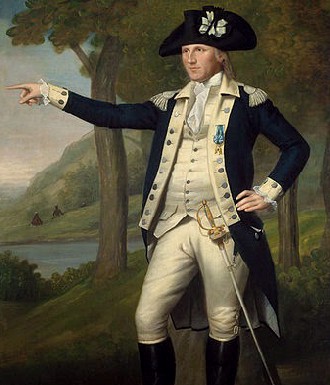 Marinus Willett (1740-1830), born in Jamaica, Queens, NY, was an agitator by 1765. He served in many military posts throughout the war, and was New York City's mayor 1807-08.
Date: Tuesday, June 6, 2017
Time: 6:00pm
Where: The Coffee House, 20 West 44th Street, 6th floor
Speaker: Arthur S. Lefkowitz
Subject: Eyewitness Images from the American Revolution
Most images depicting the American Revolution are historically inaccurate nineteenth- and twentieth-century recreations. Military historian and author Arthur S. Lefkowitz is working to change this. Lefkowitz gathered images from artists who were eyewitnesses to the events of our War for Independence. His research in museums and private collections in the United States, Canada, and Europe spanned years and brought together both professional and amateur artist renditions, including those from British officers. With over one hundred examples of "eyewitness" artwork, Lefkowitz draws readers into our nation's fight for independence, appealing to those interested in American history and art history alike. He earned his BA from New York University and MBA from Long Island University. A member of ARRT-NY, he serves on its Board of Governors.
| | | |
| --- | --- | --- |
| April 2017 | George C. Daughan | Revolution on the Hudson: New York City and the Hudson River Valley in the American War of Independence |
| February 2017 | Bruce M. Venter | The Battle of Hubbardton: The Rear Guard Action that Saved America |
| December 2016 | John Oller | The Swamp Fox: How Francis Marion Saved the American Revolution |
| October 2016 | Dr. Joanne Grasso | The American Revolution on Long Island |
| June 2016 | Todd W. Braisted | Grand Forage 1778: The Battleground Around New York City |
| April 2016 | Patrick K. O'Donnell | Washington's Immortals: The Untold Story of an Elite Regiment Who Changed the Course of the Revolution |
| February 2016 | John Steele Gordon | Washington's Monument: And the Fascinating History of the Obelisk |
| December 2015 | Kathleen DuVal | Independence Lost: Lives on the Edge of the American Revolution |
| October 2015 | Christian McBurney | Kidnapping the Enemy: The Special Operations to Capture Generals Charles Lee and Richard Prescott |
| June 2015 | Jonathan Carriel | "The Stamp Act Crisis in New York City, 1765" |
| April 2015 | Thomas Fleming | The Great Divide: The Conflict between Washington and Jefferson that Defined a Nation |
| February 2015 | Tim McGrath | Give Me a Fast Ship: The Continental Navy and America's Revolution at Sea |
| December 2014 | Richard Welch | General Washington's Commando: Benjamin Tallmadge in the Revolutionary War |
| October 2014 | David Young | "Cliveden and the battle of Germantown" |
| June 2014 | Maureen Taylor | The Last Muster: Images of the Revolutionary War Generation |
| April 2014 | Phillip Papas | Renegade Revolutionary: The Life of General Charles Lee |
| February 2014 | Andrew O'Shaughnessy | The Men Who Lost America: British Leadership, the American Revolution, and the Fate of the Empire |
| December 2013 | Richard Radune | Sound Rising: Long Island Sound in the Forefront of America's Struggle for Independence |
| October 2013 | John Nagy | Benjamin Church: Spy |
| June 2013 | Kevin Phillips | 1775: A Good Year for Revolution |
| April 2013 | Stephen H. Case | Treacherous Beauty: Peggy Shippen |
| February 2013 | Christian McBurney | The Rhode Island Campaign |
| December 2012 | Todd Andrlik | Reporting the Revolutionary War |
| October 2012 | Arthur Lefkowitz | Benedict Arnold in the Company of Heroes |
| June 2012 | Thomas Schaeper | Edward Bancroft: Scientist, Author, Spy |
| April 2012 | Joseph Smith | "Philip Freneau" |
| February 2012 | Richard Berleth | Bloody Mohawk: The French and Indian War & American Revolution on New York's Frontier |
| December 2011 | Maya Jasanoff | Liberty's Exiles: American Loyalists in the Revolutionary World |
| October 2011 | John Nagy | Invisible Ink: Spycraft of the American Revolution |